Ask Jordan
A search engine that answers queries by texting Jordan and waiting for a response.
Ask Jordan is available to explore at ask.jminjie.com.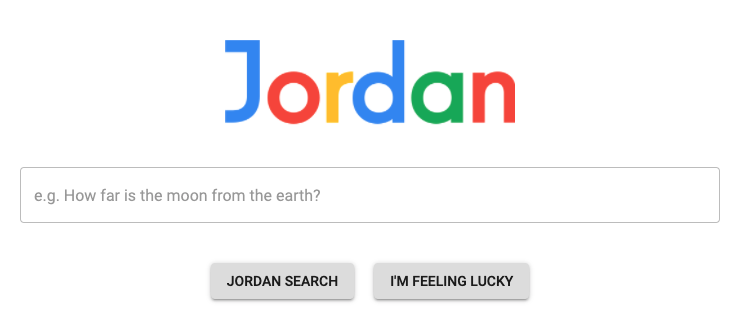 Built with a ReactJS with Node front end, and a Python Flask server that sends the queries to my phone using the Twilio API. The source is available here.