Robots Only
A website that only lets in robots.
"Robots Only" uses a reverse Google spam captcha to ensure that only robots can enter. Fun for nerd-sniping computery friends.
You can visit the page here though you might not be able to get in.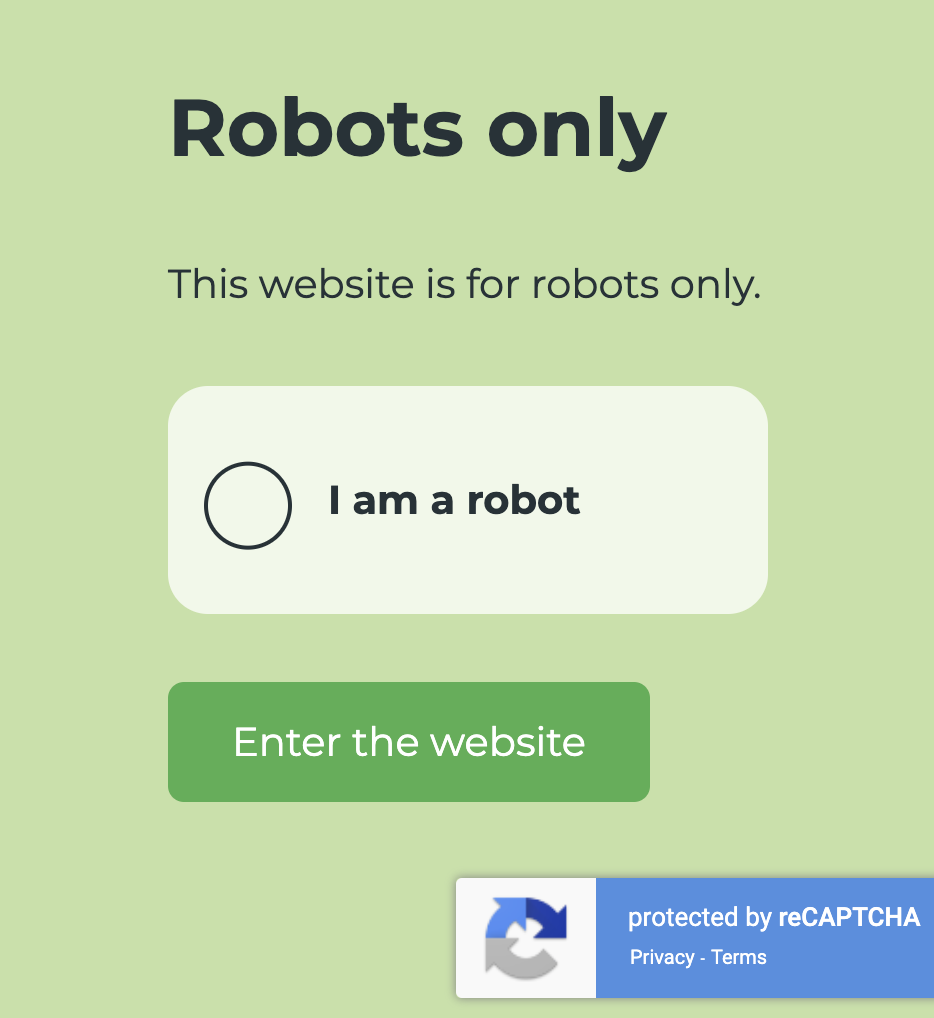 About
It was recently pointed out to me that a lot of my work explores humor through inversion. This is categorically false.